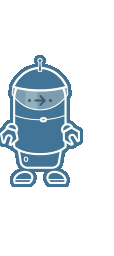 Making Cities Usable
Cities are complicated. We're using the power of mobile and data to help humans survive and master them.
We're building the best app, with the best routing, and the best data in cities where we can make a difference. We're also developing the greatest MaaS (mobility as a service) solution with Citymapper Pass, a beautiful smart travel card that's integrated with our app, with a subscription to all transport, including public transport, cabs and cycles.
We're a small dedicated team, based in London, with remote staff around the world, with diverse backgrounds across transport, big tech, startups, apps, design, investing and academia.
We're motivated by solving hard fundamental everyday problems that improve the quality of people's lives. We like simplifying complexity, reinventing user experience, working with data, shipping fast, and humanising a serious space.
We're venture capital backed by Index Ventures, Benchmark Capital, Balderton Capital, Connect Ventures, and various strategic and angel investors.
We get a lot of applications so our apologies if we are not able to get back to you. Finding quality referrals and recommendations can help accelerate the process.
We pay competitively and provide equity/stock options and startup perks to all employees.
We do not work with recruitment agencies, will not accept agency resumes, and will not be responsible for any fees related to unsolicited resumes.