Oh, 2021. The things we did.
Strap in and let us take you on a journey through our highlights of the year 🚀
Let's dive into things month by month
The Future of Movement
We celebrated our American expansion by visiting 9 cities, meeting 21 transit experts & asking (too) many questions 🇺🇸
Routing Powers
Choose your best way to travel with Routing Powers. Filter your journey results based on mood, price, mode of transport, speed.
Turn-by-turn Navigation
The pandemic changed our way of getting around - focusing more on walking, cycling and scooting. This prompted us to go all-in on turn-by-turn directions, with better UX, routing and messaging to get you where you need to go.
An Italian expansion, che bello!
6 new cities joined the Citymapper family - Bologna, Florence, Genoa, Naples, Turin, Venice.
Crowdfunding
By far the #1 event for us this year. Sharing our vision and (literally) our company with the people we care about most... you. We raised over £6 million in 24 hours, in one of the fastest raises in Crowdcube history. Thank you for all the support and trust in us, and our mission.
Rewatch our crowdfunding video
A love letter to the world's greatest cities...
European Expansion: Complete!
23 new cities join Citymapper across Spain, Greece, Eastern Europe, Nordics and Baltics. We're now in every major city in Europe, a total of 71 cities in 31 countries.
A huge milestone...
Powered by Citymapper - Zenly
July marks the first rollout of 'Powered by Citymapper', our B2B offering, where other companies can integrate Citymapper into their products/apps through our powerful SDKs and APIs.
The first company to integrate our SDK was Zenly, owned by Snap, a mobile app that shows you a live map of your friends. They've integrated our SDK to help their users meet up with their friends, comparing the best routes and getting detailed directions - without having to leave the Zenly app.
See it in action...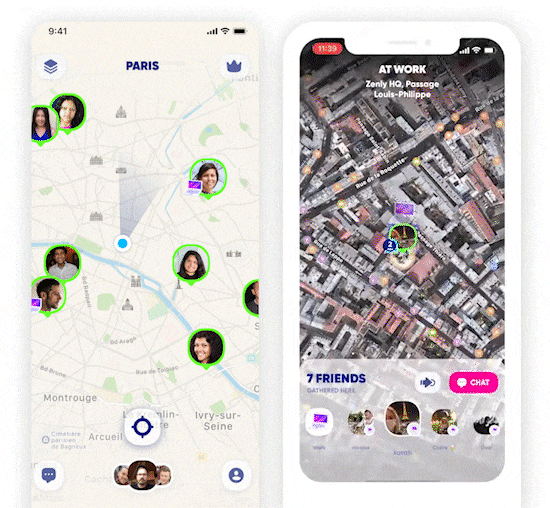 Citymapper PASS now includes Scooters
In London, you can not only scoot around using Citymapper to guide you, but your Lime ride will now automatically get covered by your PASS subscription.
Nihao, Taiwan!
Completing our European Expansion, we decided to go East next. Wherever you are on the island – from Taipei to Kaohsiung – you can now use Citymapper to guide you around Taiwan.
Citymapper in your Ear
Keep your phone in your pocket and let our Voice instructions guide you. Works for walking, cycling, scooting and even public transport!
Stay safe with our 'Main Roads' feature
When it's late 🌙 and you want to stick to more well-lit streets use our 'Main Roads' feature - helping you navigate your city more confidently after dark.
Sync with Calendar
The ultimate feature to finally "be on time". Connect your calendar and see all your upcoming events in the app. Then, it's just one tap to see the best routes and what time you need to leave.
That's a wrap, everyone!
Thank you for being part of our journey in 2021.
See you (on the bus) next year.
Oh.
One more thing...
We just launched our
Developer Self-Serve Portal
Get free access to our SDKs and APIs and start building instantly
So if you're a developer, or involved with building products/apps, sign up and get instant access.
Hack away! Can't wait to see what you build.
See you on the other side.
💪